The Lancaster PA Amish are America's oldest Amish settlement, which was founded in 1760. Here thousands continue to live a centuries-old simple lifestyle where the horse and buggy remain the primary mode of transportation. Step back in time to enjoy a slower pace.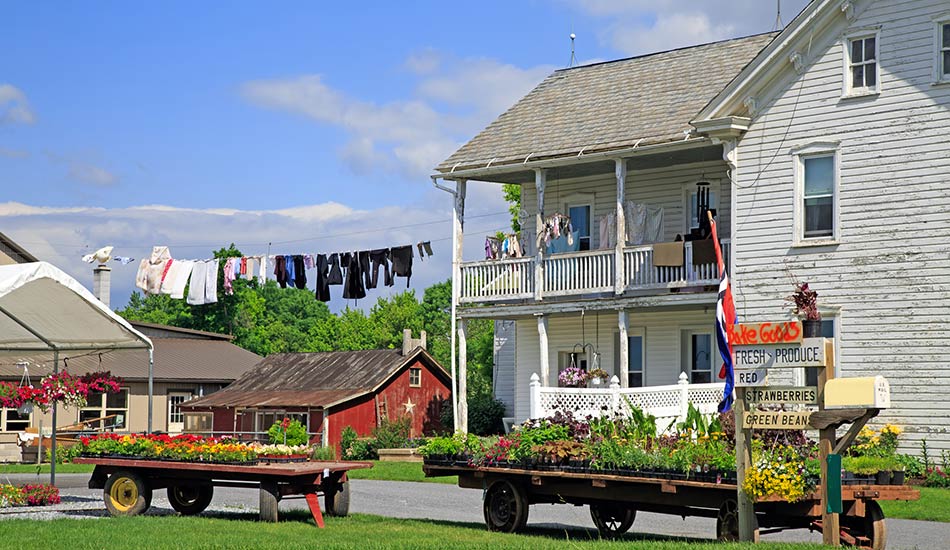 The Lancaster PA Amish are involved in agriculture and a variety of small cottage industry businesses. These industries include buggy rides, attractions, tours, crafts and food. When you visit, be sure to take a tour of the Pennsylvania Amish countryside. There's many ways to explore this area, including via horse and buggy! Guests also love exploring the many Amish-themed attractions, and events, shopping for Amish crafts, and dining on Pennsylvania Dutch cooking.
Lancaster PA Amish Attractions:
Amish Tours & Buggy Rides:
A Message from Discover Lancaster: "As all segments of our tourism industry continue to re-open, the safety of our visitors remains our highest priority. Please click the link below to view the latest information regarding travel to Lancaster County. https://www.discoverlancaster.com/lancaster-county-during-coronavirus-covid-19/"
When visiting Lancaster County PA, stay at the Amethyst Inn, conveniently located near Lancaster PA Amish attractions.